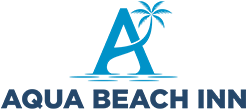 Aqua Beach Inn Myrtle Beach hotel near the 14th Ave Pier
Aqua Beach Inn is located across from the 14th Ave. Pier and Myrtle Beach Boardwalk. The brand new SkyWheel and Jimmy Buffett's Land Shark Restaurant are only 1 block south and easily accessed from the Boardwalk. The SkyWheel's nightly light show can be enjoyed from your balcony.
Aqua Beach Inn is conveniently located to the
Myrtle Beach International Airport, Broadway @ the Beach, Legends in Concert and all other Myrtle Beach Attractions.
Aqua Beach Inn Myrtle Beach SC Hotel Specials:

Things To Do & Explore In Myrtle Beach

Featured Special/Package
Build your own package!
Come and enjoy ALL that there is to offer in Myrtle Beach. Look here to book your room and tickets to several area attractions all in one place! Ch
More info...